Recently, I've been under the weather a bit so it seems like everything is taking a little longer. The Mr. and I recently sold a car and we'll hopefully be bringing a new one this weekend.
I also had a pretty big
exam
this morning so I've been at the library quite a bit, and the Mr. went on a
work trip
this week and was gone from Sunday till Tuesday. I swear we haven't had a normal, non-busy week in a long time. I
REALLY
am looking forward to a Thanksgiving break next week.
Unrelated to either of those, I stepped on a piece of glass yesterday in the kitchen. It was very unexpected. It bled a surprising amount, but my foot is just fine.
Lesson learned
: sweep the kitchen a little better!
1. Egg Nog or Hot Chocolate?
Hot chocolate, with marshmallows!
2. Does Santa wrap presents or just sit them under the tree?
Wraps them.
3. Colored lights on tree/house or white?
Colored lights are the way to go. White lights are only for ceilings!
4. Do you hang mistletoe?
Nope.
5. When do you put your decorations up?
Any time after Thanksgiving is acceptable.
colorful books at the library!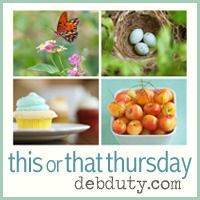 6. What is your favorite holiday dish?
Homemade fudge! Also those molassess cookies and the crinkle cookies. I'd have to agree with em here: Mom makes them all the best! I also like roasted yams with marshmallows. Yum.
7. Favorite Holiday memory as a child?
Getting a real puppy, after two years of "stuffed animal" puppies! (It was difficult to convince me that a stuffed animal "counted" as a "real dog". )
8. When and how did you learn the truth about Santa?
What are you trying to say???
9. Do you open a gift on Christmas Eve?
Yes.
10. How do you decorate your Christmas tree?
Right now I only have a handful of ornaments, but I'd prefer to have lights, garland, beads, and anything pretty.
11. Snow! Love it or Dread it?
Love it on the weekends, hate it when I have to travel somewhere far in a blizzard.
12. Can you ice skate?
Yep; it's been awhile though!
13. Do you remember your favorite gift?
Oh gosh- Well, it's pretty hard to have a better present than a puppy!
my second edit on those BRIGHT books. :)
14. What's the most important thing about the Holidays for you?
Relaxing with family/friends, taking a break from the usual daily "hustle and bustle"
15. What is your favorite Holiday Dessert?
See the answer to #6.
16. What is your favorite Holiday tradition?
Eating the answers to #6. :)
17. What tops your tree?
I have nothing for the top of the tree, right now. A star is usually nice, though.
18. Which do you prefer, giving or receiving?
Giving. This year I seem to be behind in that realm!
19. Candy Canes: Yum or Yuck?
Yum!
20. Favorite Christmas show?
A Christmas Story
21. Saddest Christmas Song?
No time for sad Christmas songs!
22. What is your favorite Christmas song?
Carol of the Bells, on the piano